A Business Intelligence-based Crystal Ball for Buyers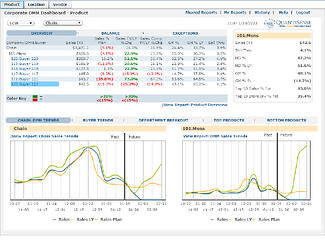 As a Buyer, you have to carefully manage the current season, while looking ahead to the next season and learning from the past. And there's little time to spend analyzing mountains of data to support your decisions.
Buyers are expected to make crucial decisions at a fast pace to either maximize opportunities or address problems – and be ready to defend the logic at the next Monday morning meeting. You have to know which orders to cancel or accelerate and where to take markdowns or not. Using finely-tuned exception reporting and retail industry best practices, Playbooks identify the most important actionable problems and opportunities. Now you can take actions – based on insight – which will drive sales, maximize profit and better manage inventory.